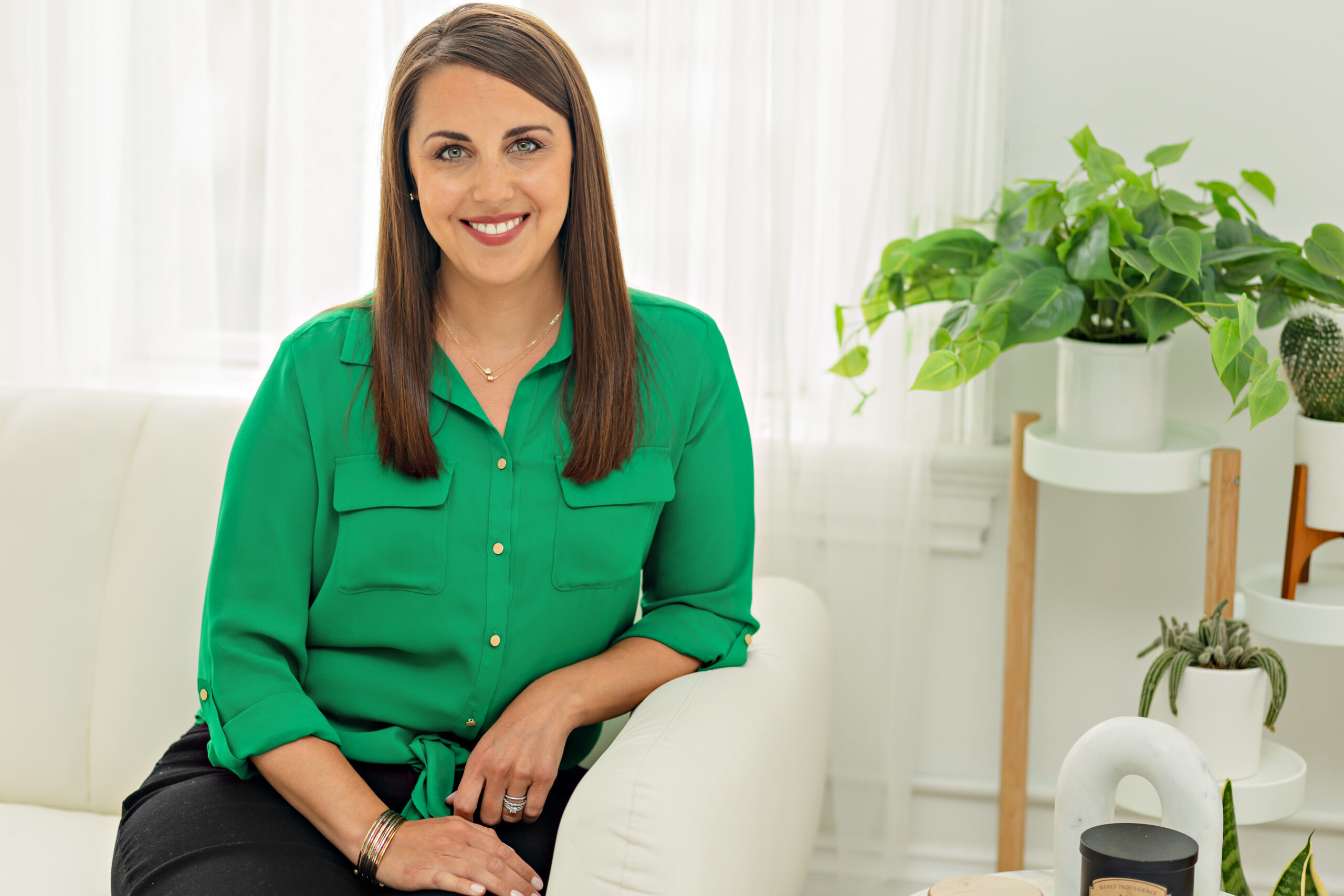 Natalie Winters, Ph.D.
Licensed Psychologist
Founder & Owner of Inspired Living, LLC
Education & Training
M.A. in Counseling Psychology, University of Kentucky
Ph.D. in Counseling Psychology, University of Houston
Cognitive Processing Therapy, October 2018
Internship
Miami University Student Counseling Services
About Natalie
Dr. Winters is a Licensed Psychologist and the founder of Inspired Living, LLC. Her passion in psychology began during her undergraduate studies when she began to notice how common disordered eating, over exercise, body image and self-esteem struggles were and how few resources there were to help these individuals. Throughout her undergraduate and doctorate work, the field of psychology became a passion for Dr. Winters and her interests in mental health expanded from eating disorders to varying mental health concerns, particularly those with few resources and those that lack societal support for ongoing healthy dialogue. With over 10 years of training and clinical experience she has not only developed expertise in the treatment of eating disorders but has developed herself as a generalist, meaning she has been trained to treat adults and adolescents with a wide range of concerns such as, but not limited to, mood disorders including depression and anxiety, relationship concerns, eating disorders, poor body image and low self-esteem, trauma recovery, grief and loss, adjustment difficulties, and identity concerns.
Dr. Winters' approach to counseling and psychotherapy includes a person-centered approach aimed at helping each individual that enters into therapy with her to first and foremost feel comfortable, safe, and heard. Once there is a mutual level of trust, respect, and openness to the therapeutic process she utilizes an integrative approach that incorporates cognitive-behavioral therapy, interpersonal therapy, insight-oriented work, emotion focused work, distress tolerance skills, mindfulness teachings and psychoeducation. Dr. Winters' tailors her work with each client to fit their individuals needs and to optimize the treatment approaches that will be most effective. Her overarching goals for clients are to help them uncover and process the underlying causes of their current distress, to better understand how current psychological symptoms are impacting their daily physical and emotional functioning, to develop effective coping skills and to learn techniques to effectively regulate difficult emotions and challenge unhelpful thoughts and feelings.
Eating Disorder Treatment:
Natalie believes helping her clients achieve long lasting recovery from an eating disorder involves helping clients gain insight and uncover what is truly underneath the eating disorder behaviors and what keeps the disordered eating anchored so strongly. Oftentimes eating disorder treatment is focused solely on management of eating disorder symptoms. While management of symptoms is an important part of treatment, it is simply just that – management. Dr. Winters helps her clients work at a deeper level to not only "manage" the disordered eating with cognitive behavioral therapy and distress tolerance skills, but to ultimately understand what these behaviors are truly about. She will help clients uncover what the eating disorder allows them to avoid or to cope with using emotion focused and insight-oriented work. Once clients are able to identify the function of the eating disorder in their lives, this is when the real work begins. Each client's treatment plan is then customized to what the underlying concerns are. For many clients this involves work around building healthy self esteem and confidence, building more interpersonal effectiveness, trauma recovery work, and/or body image work and the meaning associated with one's physical appearance.
Prenatal and Postpartum Concerns:
In addition to treating eating disorders, Natalie has a specific focus in working with individuals struggling with fertility and prenatal/postpartum concerns. This area of interest developed when she realized it as another area in society where there is little emotional support and openness from others to talk about these very common difficulties. She offers a supportive place to shed tears of fertility struggles, miscarriage, difficulties of pregnancy, and struggles adjusting to becoming a parent. Dr. Winters' goal in this work is to help clients create a safe, nonjudgmental space where they can express their true thoughts, feelings, and reactions to any prenatal or postpartum concern they experience and for those concerns to be met with support, validation, education, and ultimately increased ability to cope with and manage this time in their lives.
Training and Experience:
Dr. Winters' training and background as a psychologist includes working with diverse populations, within many different clinical settings. Her clinical experiences have included providing individual, couples, and group counseling as well as psychological assessment in inpatient and outpatient hospital settings, veterans' services, community non-profit agencies, and college counseling centers.
Much of her clinical work includes specialized training and experience working with adolescents and adults struggling with eating disorders. She has conducted group counseling at the Center for Eating and Weight Disorders in Lexington, Kentucky, provided individual and group counseling at an inpatient and outpatient program for eating disorders at Texas Children's Hospital in Houston Texas, co-led body image groups in hospital and college counseling settings, designed college campus outreach programs related to disordered eating and body image, and developed an eating disorder treatment team at the University of Cincinnati.
Ready to schedule with Natalie?
If you are interested in scheduling with Natalie contact her today! She welcomes your questions and is ready help you set up your first appointment.